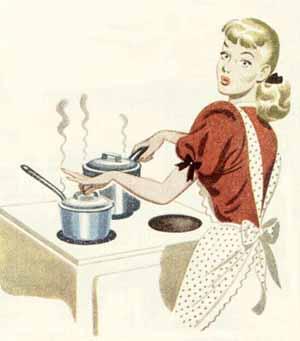 1.-Woman's natural habitat. The kitchen.
2. Getting Pregnant- They have a habit of doing this.
3- Throwing up. Hold your own fucking hair, I can handle my sows(booze).
*I don't actually hate women, if this offends you, you're probably a feminist. In which case, I really hate you, get real.